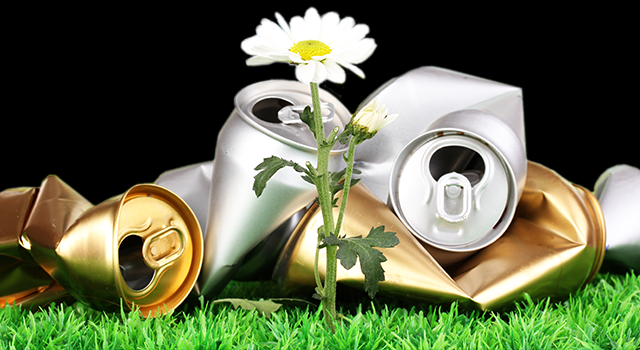 The packaging is the part of the product which is thrown away after the use.
It is therefore responsibility of those who design and produce packaging as well as of those who commission the realization, considering carefully how to reduce a minimum useless waste and the environmental impact.
In fact, what was seen as an element of sensibilization one decade ago, today is a real need.
In particular, for that kind of material and in some part of the world could be defined a really emergency.
At this point it is impressed in our memory, the service of the news after Christmas time of boxes thrown on the street. If with materials and subliminal messages starting from packaging we raise awareness in customers all this wouldn't happen.
Which elements considering to evaluate the environment impact of packaging?
Analyzing the problem we could summarize in 4 parts the key components to analyze:
Choice of materials
Design of packaging
Habit of end consumer
Disposal policies
Let's do a consideration on what happens today.
1. Choice of material
The choice of materials is always critical. From the materials will depend the final impact of packaging on environment. Several solutions exist from one hundred percent biodegradable recyclable materials moving to recyclable materials passing through partially or hardly recyclable materials for a mixed use which makes it complicated for the final consumer the recycling of packaging.
Companies have got a big responsibility in the choice of materials, an article of the Guardian analyzes in a critical way the choice of Coca Cola, Pepsi and Badweiser not to use recyclable aluminium for their cans.
From their choice depends the entire life cycle of those cans.
2. Design of packaging
Obviously a project designed in a smart way can allow the packaging to utilize less raw material and this is surely good. For doing that it obviously needs a research and development work on the structure of packaging and the clear intention of companies to move in this direction. In this way Procter and Gamble decided to reach by 2020 a net saving of raw material of all its packagings equal to 20% how it is explained in this article.
Later the structure of the packaging could be thought also for an easier disposal and retractable in the compaction.
How much does a packaging of Genetic Profit™ cost?    →
3. Habit of end user
Clearly it is also the customer to make the difference, but we can't underestimate the importance of a sensibilization which starts from companies can help customers to understand the importance of their final act.
The awareness campaign of COOP Italy concerning to products's line Vivi Verde is an excellent example: reduction of packaging, choose of recyclable materials and a bio product line.
Coherence on all fronts.
4. Disposal policies
The cities administration in Italy, from municipality to municipality have got the possibility to complicate or simplify the life of customers for the waste disposal.
In fact in Italy there are some cities where there is not the possibility for the disposal of all materials, and there is the possibility that some materials can be recycled in different way depending on the city. I am thinking about polystyrene, where in some administration is recycled as paper in others as plastic and in others as mixed waste.
Choices that don't help us, who work in the field, and also the end customer to know well what must be done.
Conclusions
The problem of respecting of the environment surely makes from choices that all of us can do in first person. In my case developing functional packaging that use one hundred percent recyclable materials, and everybody as customers can do our part with the final disposes.
Packaging in Italy is committed every day in the respect of environment, thinking to reduce at minimum the waste of raw materials.
It a choice that the end consumer appreciates more and more and of which everybody benefits.
Contact us to know our dedicated services to the development of packaging, we will be happy to help you to project a packaging thought to respect the environment in function of your sales.
 Are you interested at the cost of a restyling of your packaging?
How much does the restyling of your old packaging cost?
Are you a startup and want a preventive?
Do you need a corporate identity and you want to know the cost?
Do you want to know how much a single package cost?

In 1996 enters in the world of marketing, in 1999 founded Ardigia Marketing Funzionale (Ardigia Functional Marketing), in 2013 founded Packaging in Italy, Design Agency for Packaging Positioning™