The Winner Is – III Touch Point Awards Edition. For the third year in a row, Packaging in Italy on the top step of the podium.
Touch Point Awards for us of Packaging in Italy is an unmissable and winning event. For the third year in a raw we have been awarded by the jury as Winner for Roberto Food Industry Project as the best Corporate Identity.

After the winning with Paluani at the first year and after the double recognition of the second year with Verde Vera and Erbenane projects, our agency confirms itself the winner for the third year in a raw in the Corporate Identity category with the Rebranding Roberto project.

Roberto's project was born from the need to relaunch with a new image an historical brand on the Italian bakery market. Roberto, indeed, was born in Italy in 1962 and it has been doing the history in bakery sector. Just this year for its 60th birthday Roberto has thought to a reposition finalized to the all company image, starting from the logo to arrive to the development of three lines of product (Classic, Gourmet and Essenza).
After a night like this seeing awarded our agency makes us proud. In addition to the price won there is the sharing with the customer the success of the sales of the product. This, in fact, for us of Packaging in Italy has got the priority over everything.

If you want to know how we can help your company with the rebranding project contact us! >>
The Touchpoint Awards, as usual, are a landmark in Italy for the promotion of the Brand Identity culture, taking under the spotlight the excellence of strategic design and brand identity.
Celebrate the prize with us, looking at the photos of the event.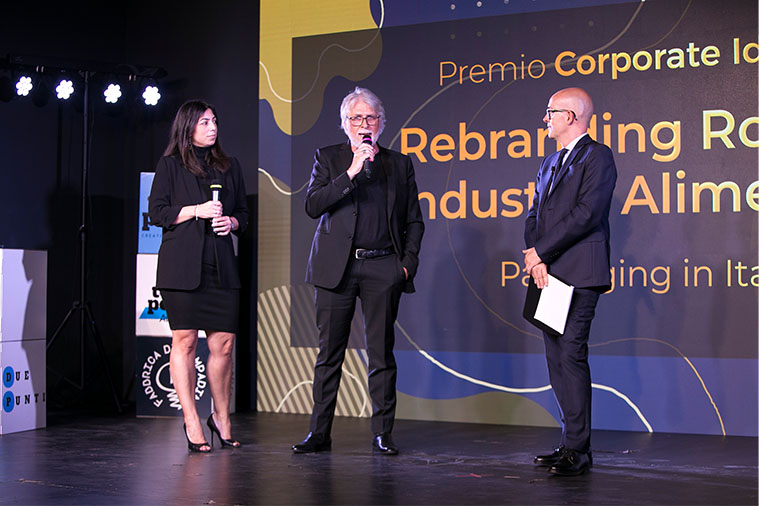 In 1996 enters in the world of marketing, in 1999 founded Ardigia Marketing Funzionale (Ardigia Functional Marketing), in 2013 founded Packaging in Italy, Design Agency for Packaging Positioning™