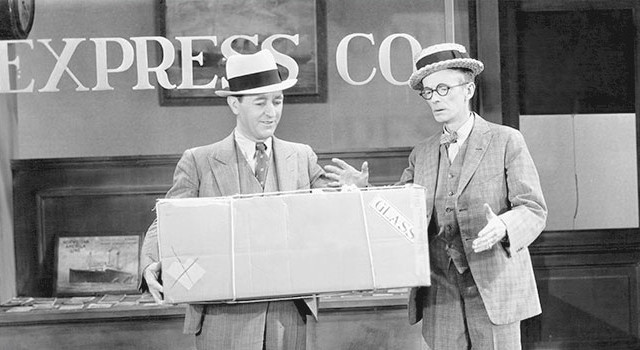 "Even if we are an agency that specialises in creating packaging solutions which will promote sales, we have a limitation about which I have decided to be brutally honest and I will talk about it in this article."
Every business which sells services or products, B2B or B2C, has a limitation.
Sometimes it's a matter of something that it's possible to correct; but other times it represents one of the characteristics that you have to accept in order to be able to enjoy other benefits or, better still, excellent results.
Today I want to reveal our limitation, Packaging in Italy's limitation; keep reading and feel free to share this article because I have no fear or problem in having this weakness of ours known.
I'll give you a couple of examples before getting to the point…
That fantastic restaurant right on the water with a breathtaking view which prepares great seafood. However getting there is no easy task, it's awkward, roads full of bends and steep climbs, but you accept it because it's worth the effort.
A very spacious car, a latest generation SUV, comfortable to drive and perfect for commuting. Parking it in town is no easy task, but you accept it because it's worth the trouble.
You know perfectly well that I could continue with the list and I know that you would have a lot to say about it as well.
In the end what counts is understanding if the benefits justify your choice.
IS IT REALLY WORTH THE EFFORT?
Personally, thinking about the limitations, I always try to find a solution, indeed the creation of our packaging solutions is the subject of continuous improvement. However I have identified the limitation that is "that difficult road full of bends" that you're forced to take to get to that restaurant right on the water.
That winding road is time. A package produced quickly, for tomorrow, in a hurry doesn't exist. In practice it's not possible.
I will sum up the situation and see if you recognise it…
Your commitments pile up, ideas that have been parked and then resumed a few months later, projects cancelled at the last minute that upset your plans, red tape that gets in the way between your marketing plan and the chance to implement it and then when you finally get everything together you set about resolving the final details in order to come out on the market with a new product. And right then is when you think about the packaging because by then it's all done and all that's missing is the packaging.
"I'll give you the measurements of the die-cut, the characteristics of the specifications, and I'll get the logo sent to you, can you manage to show me a definitive 3D by the end of the week? That way in 10 days at the most we print and I can take the final product to the trade fair … "
What would arrive by the end of the week wouldn't be a packaging solution. You wouldn't have your hands on a marketing tool which would help your product to get itself chosen by the consumer by standing out from the other offers in the same sector. You wouldn't have your hands on the tool which would guarantee you a better bargaining position with the buyers, better profit margins and new export channels. You wouldn't have all that.
I'll tell you what you would have: a box with the right measurements to "hold" your product with a 3D which reproduces the design of your logo.
I could repeat the classic phrase "we don't make pizzas", but, if you think about it, even pizzas need time if they're going to be good. Kneading, yeast prepared in the morning, the right amount of time in the oven (otherwise it comes out undercooked) and a precise temperature (otherwise it burns). Now let me tell you the real reason why it's worth the trouble waiting and more importantly what happens while you're waiting for a packaging project to be developed.
Preamble: Don't think that I live in a world of my own here at the agency, I personally spend three quarters of my time with clients, I am very familiar with the demands on anyone doing business these days and I know that time is MONEY. Believe me that if there was a way to speed up the process that I'm about to set out I would have already applied it, also because I would make more money and we would all be happier, but in practice it's not possible.
How much does a Packaging with Genetic Profit™ cost? CLICK HERE →
FROM THE MOMENT I REACH AN AGREEMENT WITH A NEW CLIENT, THIS IS WHAT HAPPENS
We have an initial meeting with the client and we try to understand his requirements, we don't leave until we've understood and if something isn't clear we come back for another meeting. This is a delicate stage which I've already dealt with in the post dedicated to the briefing.
Once this stage is concluded we return to the agency where I personally analyse the relevant market with one of my Art Directors. What this means is I study what your competitors are saying, I analyse what the competitors who want to steal your clients are doing, it's what is needed to get market shares, volumes and values with your product.
After that I get my hands dirty, I head for the aisles, in a number of supermarkets of different chains, and I collect all the necessary information. I don't go looking on Google, but I physically go and I buy all the products belonging to your sector so as to work out why the customers give their money to Pippo Ltd and to Pluto Corporation and not to your product.
I return to the agency and I study the information that I've collected. Then I carry out a precise analysis of what is communicated and how it's communicated.
You know when the investigators in American TV shows stick up on a whiteboard all the information they have about the case so they can look at the big picture?
That's exactly what we do, on our whiteboard there's information about your product, information about your specific requirements, information about your market, your target and your competitors.
They have to find a criminal, we have to identify a packaging solution which will be deadly on the market.
THE FORMULA FOR A DEADLY PACKAGING SOLUTION
When we come to a conclusion I have the idea turned into reality by the graphic art department and usually we pursue a single path, a single, precise proposal about the positioning, focussed on the objective established on the drawing board. We can't go on with the classic 3 graphic dry runs of the generalist graphic design studio which calls itself an agency: one nice one, one ugly one and one so-so.
We go to the client with just one proposal, the right one which will promote sales.
To help us gain a better understanding we also do a mock-up or a 3D version of your packaging, in practice a 1:1 scale model of what it will look like.
At this point we have a meeting and we present the solution, and there might be some small modifications. Then we go back to the agency and we make adjustments if need be to reach the final solution.
I WANT TO ASK YOU A QUESTION
Since, being an entrepreneur, you're used to managing resources and timeframes, I ask you: is it humanly possible to do all this by the end of the week?
Clearly I work hard to speed up the more practical stages (and what I've described is a condensed version), but there are aspects which require time.
Thinking takes time, analysing takes time, creating a solution which ensures that your product is preferred to that of Pippo Ltd and that of Pluto Corporation takes time. But it's time that is worth every minute of waiting. It's time that will guarantee you results.
DID YOU WANT TO KNOW THE WEAK POINT OF PACKAGING IN ITALY?
I won't hide it, we are certainly not the quickest on the market, we are definitely not as quick as the graphic designer who is given measurements and logo and in 3 hours sends the file to the printer's to be printed. I have no problem telling you this, if what you require is to have everything straightaway and if you consider the packaging to be a "minor detail" of your marketing, then go and see him (the fast graphic designer) because at least that way we will both waste less time. We are probably not the right solution for you.
But if the solution you're looking for is results on the market, then what we offer perfectly meets your requirements.
I have written this post being completely honest, but I have figured out over time that involving the client is the best way to work well together.
Now that you know what we could do for you and how we would do it, if we can be of assistance contact us directly and I will be happy to set up a whiteboard CSI-style dedicated to the new packaging of your product.
P.S.
Without wanting to be argumentative, the people you send an email to with the product measurements and the logo attached as a .jpg don't produce a packaging solution which promotes sales. They serve as intermediaries between you and the printer's. They translate for you a language that you don't speak, otherwise you would have done the job yourself. They are not experts, they are interpreters of a need that has nothing to do with a marketing consultancy which sees packaging as an operational tool for boosting your sales.

In 1996 enters in the world of marketing, in 1999 founded Ardigia Marketing Funzionale (Ardigia Functional Marketing), in 2013 founded Packaging in Italy, Design Agency for Packaging Positioning™