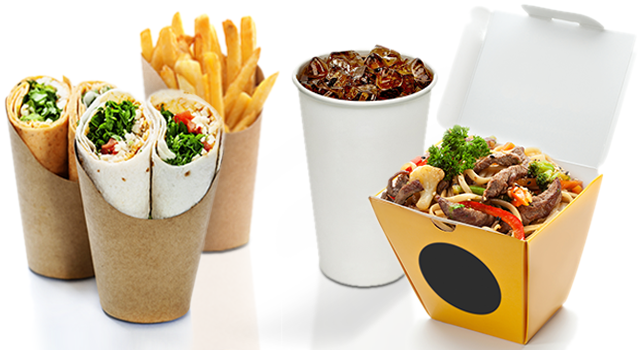 Catering industry is very varied today, in particular in the last years the offers have multiplied making more choice for the consumer not just for what concerns the difference of food (product) but also for all elements which characterize the consumption of food (service).
Among these, the choice of Take Away has been growing becoming integral part of many models of traditional catering and in some cases taking a central role.
If your product comes out of the store to be consumed somewhere else you need a dedicated packaging
In this case where the product is not consumed inside the store we are in front of a take away offer and in this situation a dedicated packaging can make a big difference.
How can a simple packaging help your business to be launched?
When a consumer recognizes to your brand some attributes of uniqueness it means you have worked well and this happens also to a local level, for that small activities that have been distinguished over time with clever actions of communication and marketing as well.
In case of Take Away the personalization of packaging is the action to put at the top of the list of the priorities. In fact, through the take-away packaging you allow your product to communicate and this is the first step to build your brand of success.
In your brand today there is your biggest richness
Price, characteristics of the product, quality and any other element that could be argued by a skilled salesman will not have any effect in case your opinion about that brand is negative or uncertain.
In contrast a strong brand known for its uniqueness becomes easily and automatically the first choice for the consumer.
Are you a startup and you need a quote?   →
3 cases where the packaging can help you to build a successfully brand in the Take Away:
1. LOCAL ACTIVITIES
The activities which work at local level are not exempted from marketing's rules, in fact the consumer will adopt with them the same approach that they adopt with any big brand.
In their mind, when they are looking for a solution for a specific product category (wrap, pizza slice, sushi…etc. ) will see few names (usually no more than three) and their final choice will fall on one of those.
Do you know what those three brands have done to be on the podium? They made a brand and they have made known it in the right way to the consumer.
The packaging for your local activity does exactly that: using in part the concept of marketing of proximity, but especially making clear your distinctive message also away from your store. This not just clearly defines a message, but it makes an abysmal difference with the 99% of activities which normally use an anonymous packaging.
2. ACTIVITIES HIGHLY COMPETITIVE
Sometimes you are lucky enough to get in an uncrowded store, others it works in a competitive market, in these cases it is not the price or the quality to make the difference, but it is just exclusively the strength of your brand.
How to do that? The packaging is a great way to achieve this purpose, because it immediately communicates your message without involving the product.
Actually, the structure, the graphic, the payoff and in general the concept of packaging work to build* your brand.
*build: creating in the mind of the consumer a clear and distinctive perception of what you do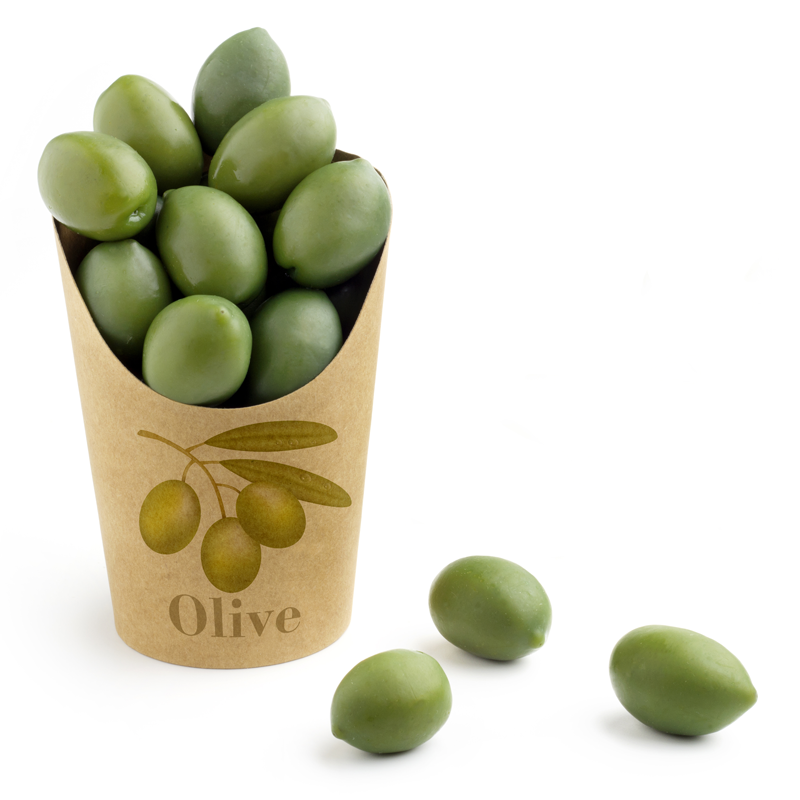 3. NEWBORN ACTIVITIES
The first problem of a new activity is spreading its name and getting quickly new customers. The using of a packaging definitely works to accelerate this process that would be otherwise slow and expensive with the classic tools of marketing which are more and more expensive and less efficient.
Generally, for your brand there are two big advantages which result from a personalized packaging for Take Away:
Taking advantage from the packaging outside the store to talk about yourself to anyone. In fact, it is not just who gets it, but anyone who comes into a visual contact to become the recipient of your communication (sell to 1 and communicate to 100).
Turning the space on the packaging to a source of information the customer will have the opportunity to read it at home.
Would have it happened with an anonymous packaging?
As you have seen not only McDonald's or Starbucks benefit of this technique (they are a well-known brand and they already have it).
Actually, there are activities which fight every day on the market with excellent products, but they are not able to be remembered or to be recognized for their uniqueness.
The difference between being one of the many choices and being the first choice of the consumer passes through a packaging finalized to the construction of your brand and nowadays in the sector of Take Away it is mandatory!
Contact us to discover our dedicated services to realize a packaging finalized to the sale.
Are you interested in the cost of a restyling of your packaging?
How much does to make the restyling of your old packaging cost?
Are you a start-up and you need a quote?
Do you need a corporate identity and you want to know the cost?
Do you want to know how much a single package cost?

In 1996 enters in the world of marketing, in 1999 founded Ardigia Marketing Funzionale (Ardigia Functional Marketing), in 2013 founded Packaging in Italy, Design Agency for Packaging Positioning™