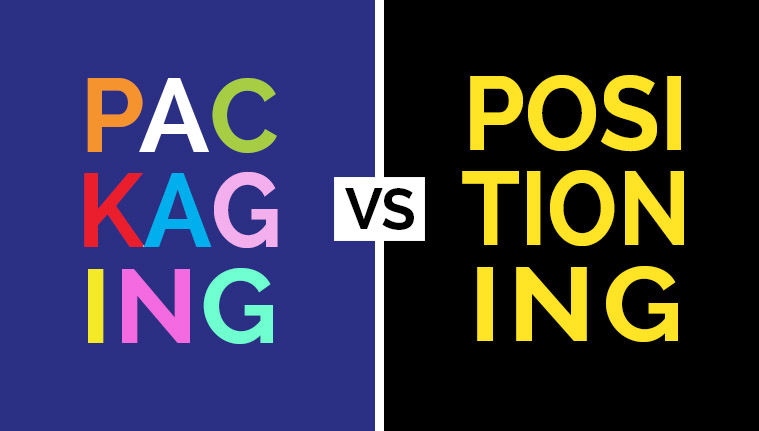 There is only a packaging and a packaging which sells. The difference between these two types is that the second one is made on a business goal. It is clear that this difference says that there is a packaging which doesn't work and a packaging which works.
I studied and worked a lot to achieve a way to make packaging that could make me able to offer to my customers the promise of the promises: "your sales will increase". At the end further a real different service compared to the market it came out a new vision of packaging design, vision called Packaging Positioning.
Today I want you to discover its origin. If you do business you are certainly interested in discovering how it works a method that:
brings to companies that choose it concrete results (I can prove it with the only thing that matters: the results and the testimonials of my customers)
It has been recognized by the most important worldwide marketing guru of all time, Jack Trout, how innovative and revolutionary.
Where was the Packaging Positioning born from?
How it is easy to understand at the base of this methodology there is the match between Packaging and Positioning.
But also there is the knowledge of Direct Marketing and Sales. This is the Packaging Positioning in 4 points:
Packaging (technical processes)
Positioning (the differentiation)
Marketing at direct response (the call to action)
Sales (how to show the solution to the need)
If you will follow my next videos and posts of my blog, I will explain specifically each point of them. I have been and I am a meticulous academic of these disciplines and both my studies and the experience on field confirmed me that the packaging is a powerful vehicle of communication and marketing.
This trend has also influenced most of the entrepreneurs and managers who, in this way, are looking for creative packaging, so original and funny….but in this way they have lost sight the most important thing that the packaging has to sell not to surprise.
For your Packaging choose the Positioning, choose it to sell and beat the competitors →
I have always been conscious of that and I took my agency far away from this. I can confirm to have taken the right choice, because the direction I took brought me to make something completely new and especially useful.
Which direction? The one of packaging finalized to positioning, a packaging that:
     transforms the product into a brand;
     makes a brand strong enough to establish itself in the mind of the customers (the concept of top of mind);
     generates sales.
Without false modesty I have to admit that while I was working to shape the concept of Packaging Positioning with my team, I knew that we were creating a real innovation. By now you can't stop the thought of Packaging Positioning.
A company, an agency can close their activities but a winning idea, launched on the market, goes on by itself, it is like a chemical formula or an invention. However when I started to think about the packaging positioning I would have never imagined that the Master would become a supporter of this method. Obviously I am speaking of Jack Trout.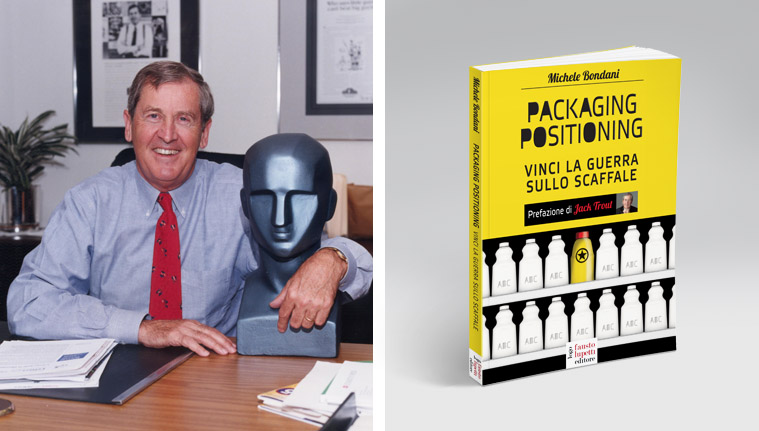 Jack Trout's thought on Packaging Positioning
How I had anticipated, the father of the Brand Positioning Jack Trout has described the Packaging Positioning how innovative and he was so impressed that he wanted me as the only Italian partner in the company he founded, the Trout & Partners.
Not only….I had the honour to have Jack Trout as the author of the preface of my book Packaging Positioning. Vinci la guerra sullo scaffale, (here you can find the e-book The Packaging of Genetic Profit), preface which is a marketing lesson summarized in a page. Here Jack put on paper his considerations:
On Positioning (fundamental instrument of business);
On Packaging (which their potentialities are still little known from companies);
On Packaging Positioning.
About last point he says:
It's the missing element in positioning implementation that might finally receive the attention it deserves.
This is why we can affirm that the Packaging Positioning is not just a new vision of packaging design but also an extension of the theory of Brand Positioning, approved by Jack Trout and the leaders of strategic positioning who, like me, are part of Trout & Partners.
In a nutshell, the Packaging Positioning is something you can't ignore.

In 1996 enters in the world of marketing, in 1999 founded Ardigia Marketing Funzionale (Ardigia Functional Marketing), in 2013 founded Packaging in Italy, Design Agency for Packaging Positioning™