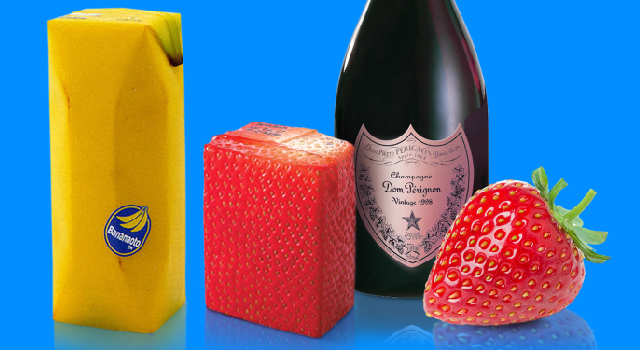 A few days ago I met with a new client and a remarkable thing happened to me and I would like to share it with you in today's post.
Most of my work consists of a direct communication with my clients and dealing with their target markets. No, we are not locked inside the agency making packaging that we like, but we dedicate a lot of time to collect accurate and useful briefings so we can transform the client's vision into a concrete solution (a functional packaging for sales with Italian style).
WHAT DO WE MEAN BY ITALIAN STYLE? THE MAGIC, THE CLASS THAT WE ITALIANS ARE ABLE TO INCLUDE INTO OUR DESIGNS WHILE WE CREATE AND THAT COMES TO US NATURALLY.
Let's get back to us. Deal with market and clients means to deepen concepts and aspects that can be subject to different interpretations. That is why it is good to clarify everything during the briefing phase, in order to avoid being at the final presentation and listening at the magic words: "we were really thinking about something different …"
I have already written about the importance of briefing, but today I speak of tangible briefing, because while talking to a client regarding the restyling of a product line, our debate immediately focused on a particular topic: a subtle but important concept on which we had an interpretation that was not exactly identical.
Speaking about the price the product in question had to have at the point of sale (provided that we are talking about an undisputed leader in its market sector), we had a long debate on the meaning and difference between Premium Price and Quality Price.
Essentially, despite the product being the most expensive, with the highest sales in supermarkets (and not only), my client considered its product as a Premium Price one. My vision was different: it was undoubtedly about a Quality Price product and not about a Premium product.
Are these important things to define during the briefing? Did we have to invest two hours of our time (my client's and mine)? Isn't it enough if we design a creative nice packaging and position it, first, with my client and, second, in distribution to be sold?
Obviously not. And the conversation was very useful because by clarifying concepts about the real meaning of Premium and Quality Price allowed us to go continue, to make choices that were consistent with the client's vision related to product and target market.
I realized then that many concepts are not always so obvious and clear, even when dealing with extensively expert clients (as I mentioned before, the client was a brand leader, a historical Italian brand). Shades and differences can be really thin.
 Like when you play "find the difference"; it is easy to make a mistake and when it happens it is at the expense of the product itself, positioning it wrongly and generating less revenue.
DO YOU KNOW THE DIFFERENCE BETWEEN PREMIUM PRICE AND QUALITY PRICE?
As we have seen, the difference does not lie in the price. The checkout price, in fact, is not enough to qualify a product. It is certainly useful data, measurable and objective, but there is more.
You need to understand WHAT justifies the price to position the product correctly and to make the most appropriate choices on the packaging side.
It is reasonable, for example, that a Premium Price product uses a Luxury Pack solution (in fact, in some cases, the Luxury Pack itself is the aspect that takes the product to the Premium Price category).
A Quality Price product, on the other hand, has other cards to play and other messages to communicate.
Do you want to know how much a single pack cost? CLICK HERE→
WHAT DO WE MEAN BY QUALITY PRICE?
When the product is assigned a higher-than-average price (usually the highest) because it has objective characteristics recognized by both consumer and market, we are talking about a Quality Price product. What you pay is, thus, the result of carefully selected ingredients, first choice ingredients, extra work, a particular methodology … It is the result of something that the consumer recognizes and understands rationally.
There are many examples in this regard and the food sector has many of them.
An example is the Alce Nero organic food product line. In this case, the price finds its motivation in specific choices made by the company, regarding organic and sustainable guidelines. Therefore, ingredients, conservation, origin and source are combined elements that justify the product price because of its recognized and measurable "quality". This is not a Premium o Luxury product. In fact, its packaging includes components and logic completely different to the Premium sector.
Other examples in the food sector are easily identifiable and can be associated with objective characteristics. For example, cheese or ham that have been aged longer than average (24/36 months), or the origin of the product (the mountains).
It is obvious that a communication work aimed at highlighting these features needs to be done to make immediately clear to the consumer what justifies the final price.
Therefore, it is not quality expressed in words: "ours is a quality product". It is about the quality supported by specific characteristics that are appreciated by the consumer. Very often, in the food sector, quality is often supported by trademarks and recognition (DOP, DOC, DOCG …)
WHAT DO WE MEAN BY PREMIUM PRICE?
Premium pricing is about setting prices at the top end of the product category. Consumers are willing to buy products with premium price because they believe that it suggests a higher quality level, or because it is about a product that gives them status. (fonte wikipedia)
In other cases, the checkout price has no rational reasons. It is not a parameter that affects the purchasing decision; in fact, it is the perception of exclusivity and the ability to evoke feelings that affect the final choice.
Let's try to think about champagne. It brings together 634 municipalities. It consists of two areas: the wine production area and the vine cultivation area. More than 4,700 bottlers. Are Moët et Chandon or Dom Pérignon truly the best products in terms of quality price?
Or the LVMH Group (Moët et Chandon – Dom Pérignon) with a turnover of approximately €24 billion per year has the best marketing and a very good Premium Price policy?
I let you answer the question …
There are products and manufacturers that aim at this, deliberately targeting a profitable niche with highly priced products and huge margins. Often, there is a branding work that precedes the packaging – the brand is recognized as prestigious. But, at the point of sale, the packaging turns into the choice to confer prestige and exclusivity to the product, playing on perceptions that justify the price and motivating the consumer's "final purchase".

In 1996 enters in the world of marketing, in 1999 founded Ardigia Marketing Funzionale (Ardigia Functional Marketing), in 2013 founded Packaging in Italy, Design Agency for Packaging Positioning™